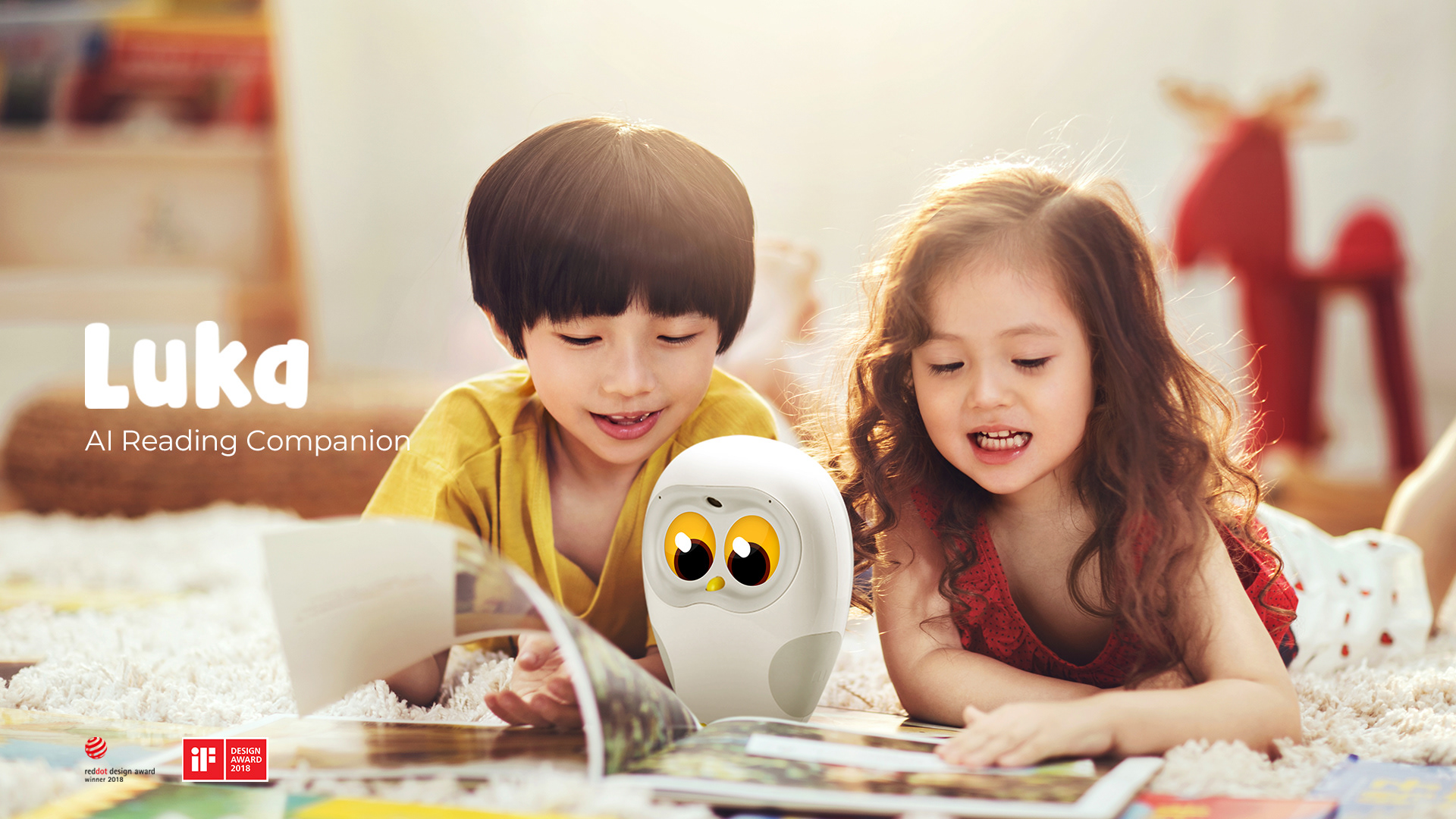 Say Hello to Luka
Built with cutting-edge AI technology, Luka reads aloud books put in front of him, page by page, in any order. Luka is a fun interactive reading companion, which helps kids to develop their reading skills in an engaging way, makes kids fall in love with their books – real books – by adding another dimension to the reading experience. 
Luka can recognise over 6,000 English, 2,000 Spanish and 30,000 Chinese picture books (and counting!). Besides those books in Luka's Cloud Library, you can also read and record any picture books by yourself, then Luka will read in your voice.
Red dot Award
iF design award
Kids can read their favorite books whenever they choose, Luka encourages good reading and pronunciation habits, helps kids build confidence in their own reading abilities and allows them to read at their own pace. 
Luka also works offline, so your kids can choose to read with Luka wherever they are. 
As an AI education product, Luka stimulates language and cognitive skills, improve kids' motivation, curiosity and memory, encourages them to read more.
Luka pulls kids back from the screens to real books. The number of books in Luka's cloud library is increasing everyday, with his smart recommendation system, you can find and buy the perfect books for your kids with a simple click from Luka App.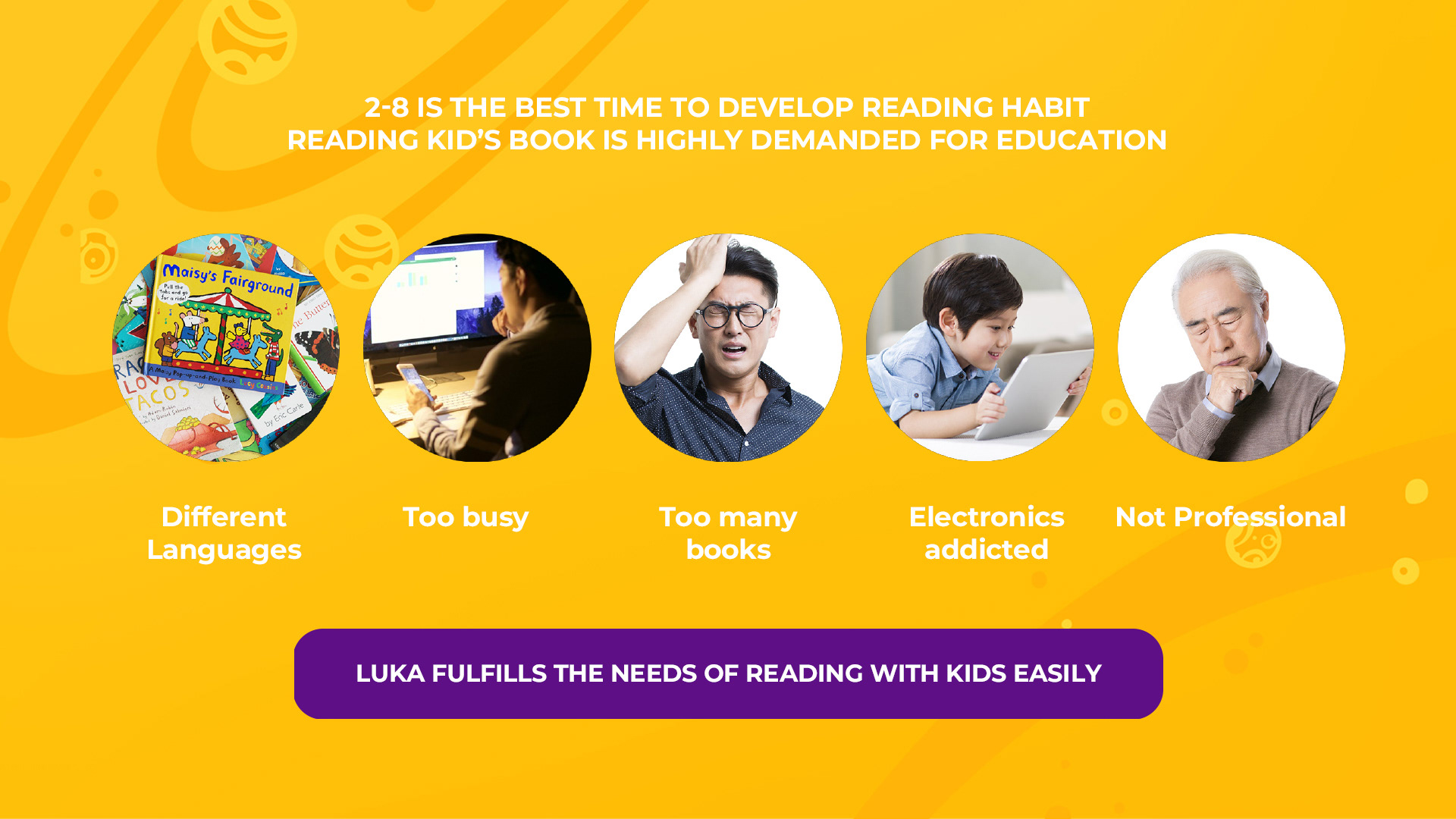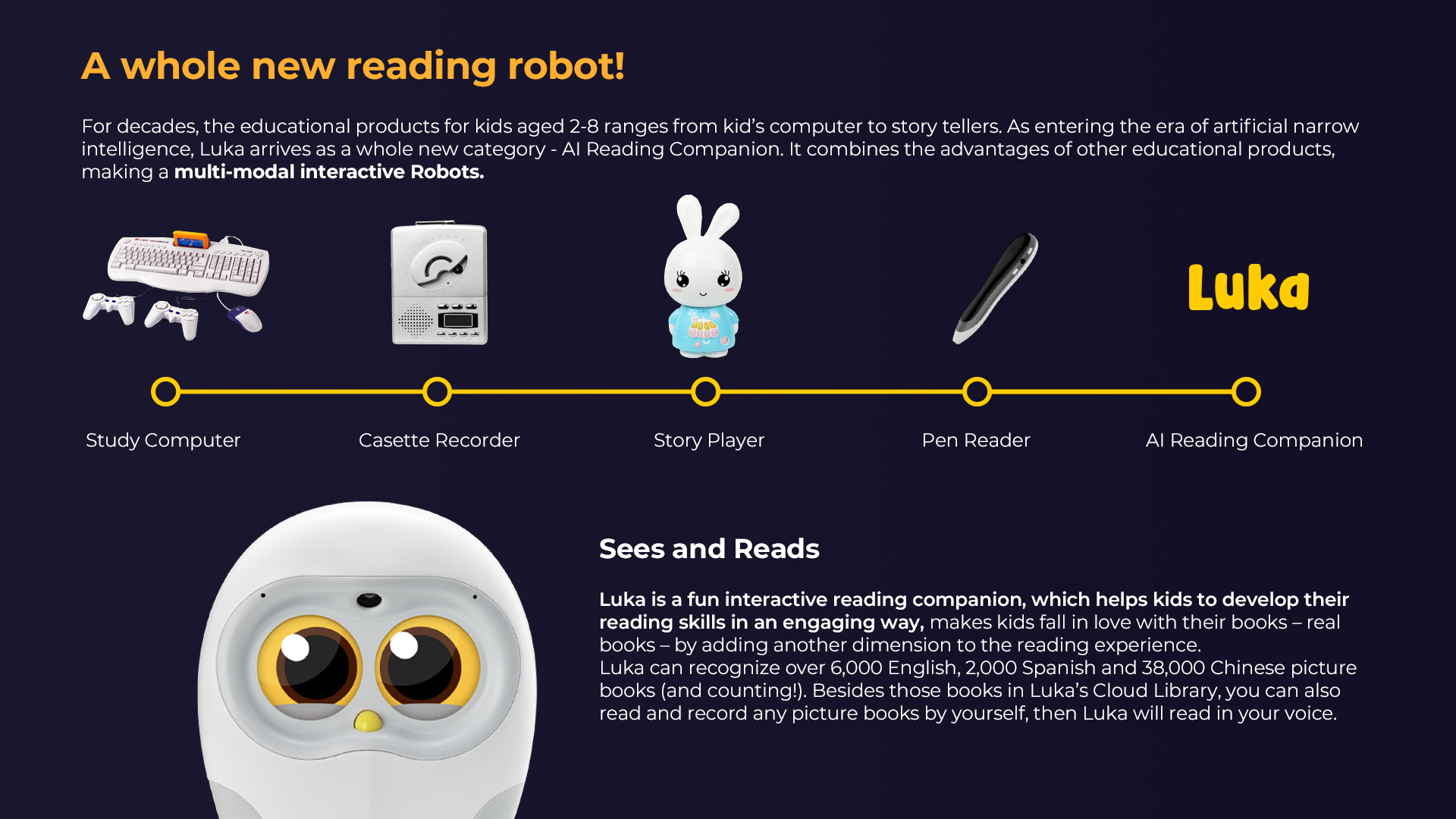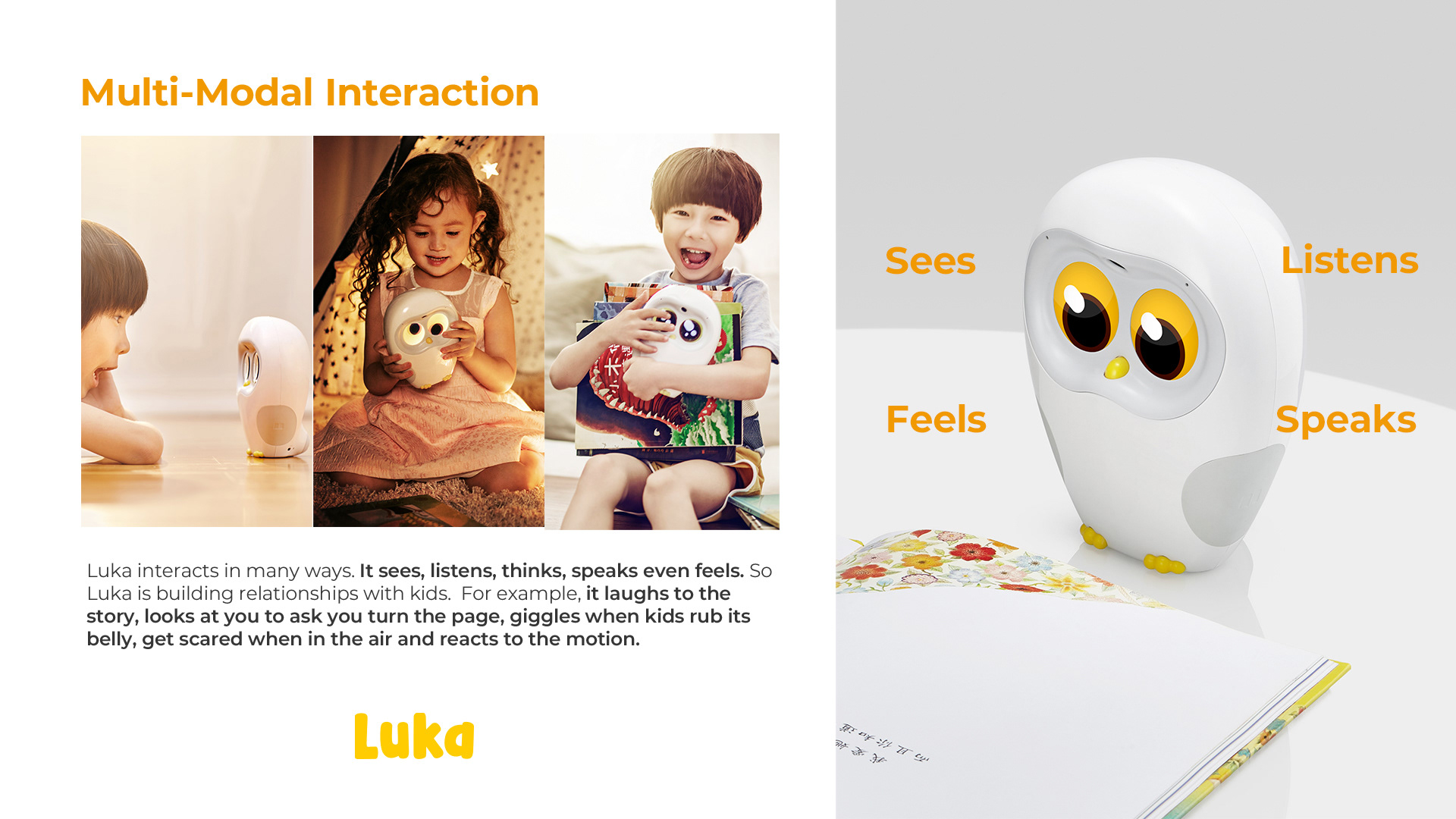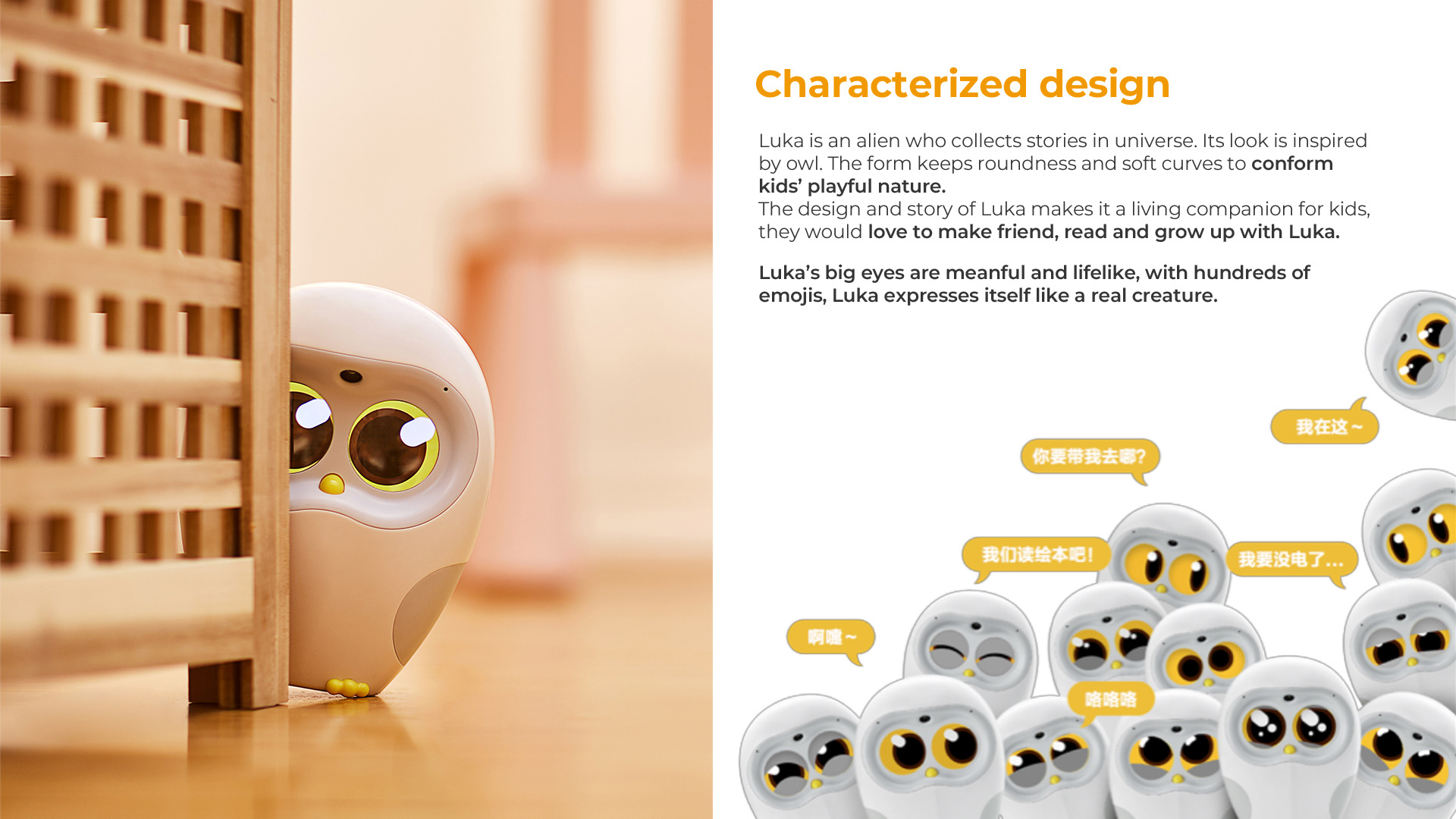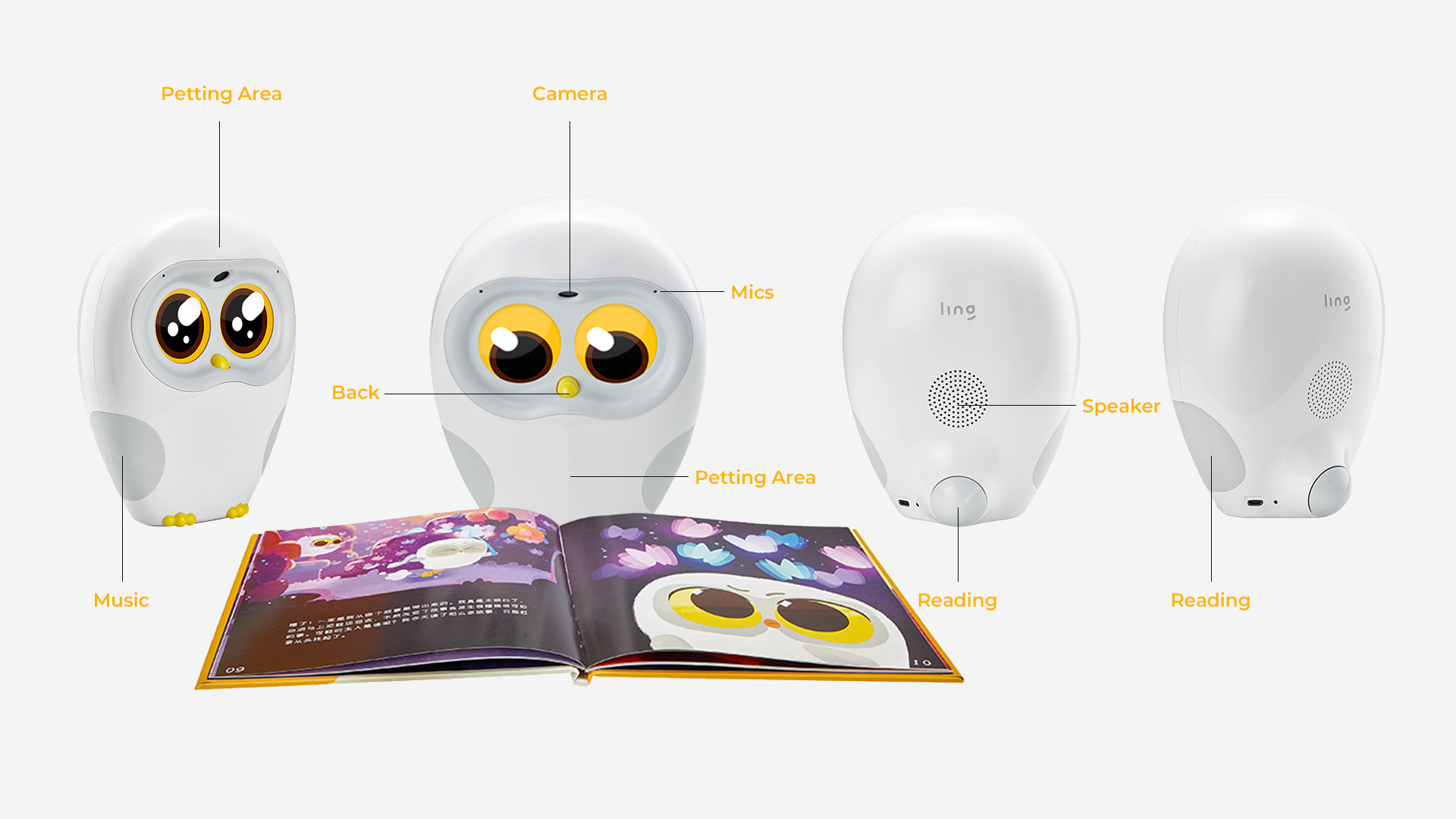 Designers at iF design award Gala 2018, Munich, Germany.