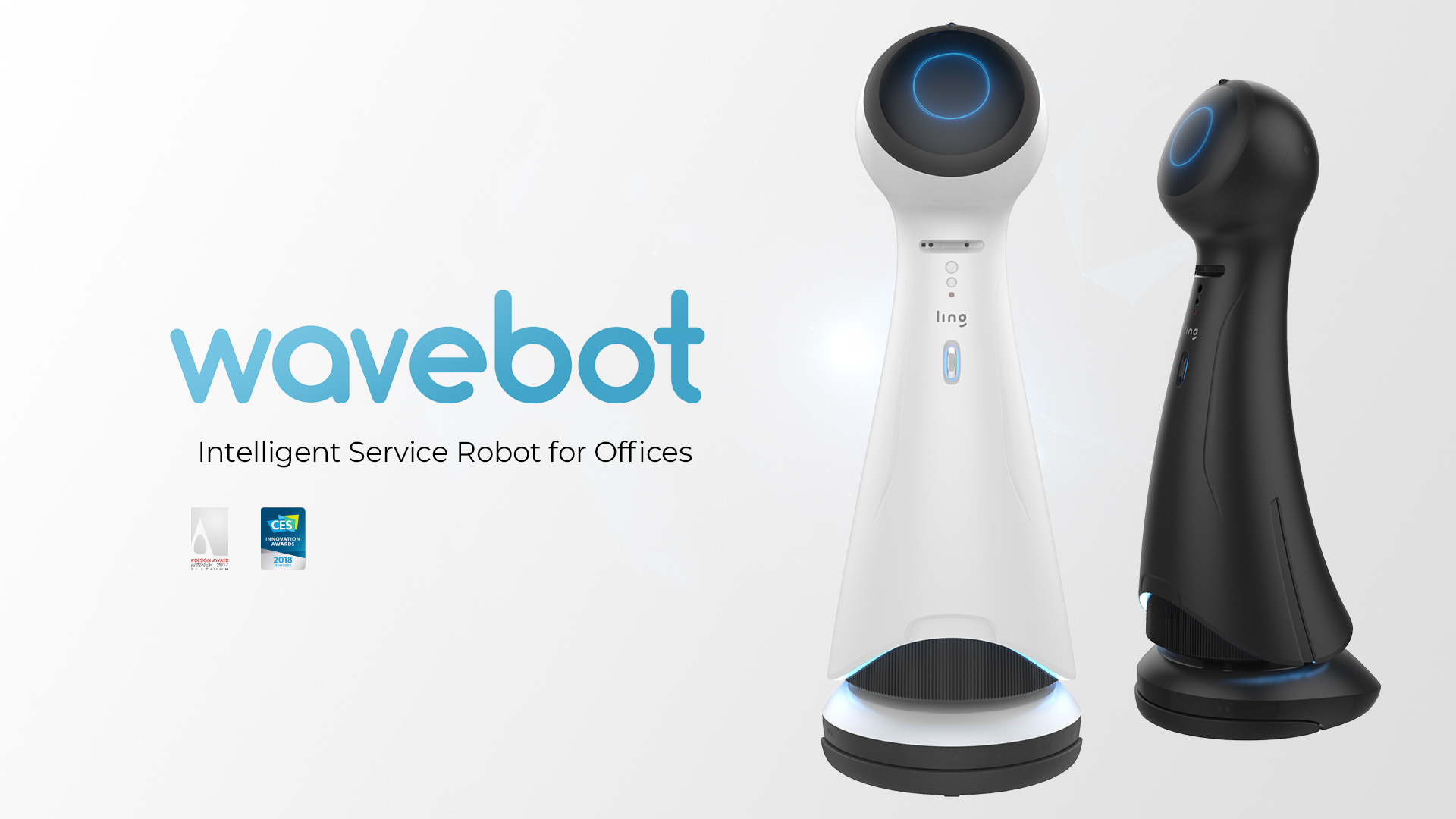 "Hey, we got technology, Can you make a robot?"
As Artificial Intelligence touches more areas of real world. Designers' mission is to make technologies accessible, friendly and smooth, creating the harmonious human and robotics symbiosis. At Wavebot, Our R&D team came to me with advanced technology on perceptive intelligence, powerful processor and comprehensive hardware for an autonomous robot running in office environment. For me, the challenge/ opportunity is to define it, design it, then deliver it to the target users. To put up all the components, housing the powerful technology and keep it welcoming for office use.
In this project, my works including all industrial design process through ideation to prototyping, define design direction, sketch, make functional mockups, viable prototypes and leading UI and UX design.